British Car Day at Quaker Steak & Lube
May 15, 2011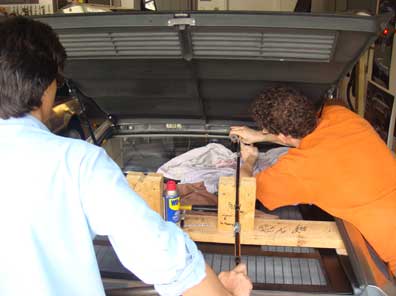 At Saturday's tech session Michael get's a tortion bar adjustment.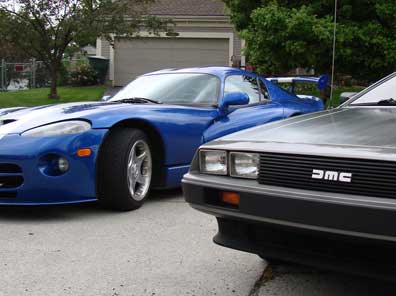 Casey (a former D owner) shows up in his Viper to help wrench.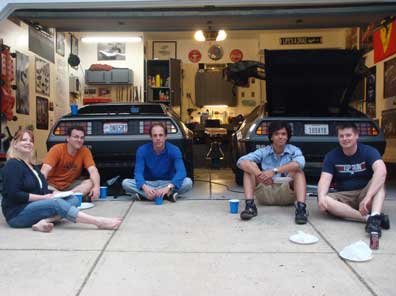 Dinner break.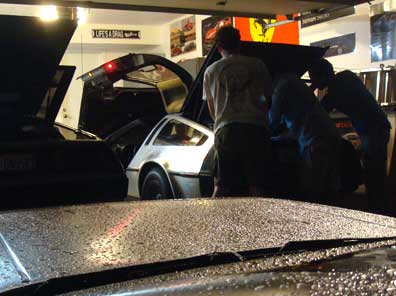 Work continues late into the evening.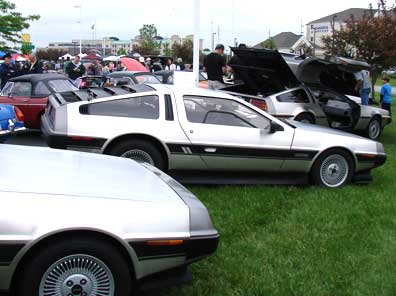 Sunday's show brings out 12 DeLoreans despite the occasional rain.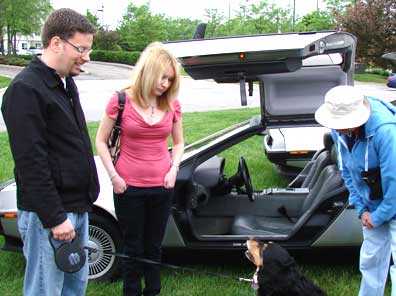 It looks like Ellie enjoyed the ride up from Cinci with Josh H. & Caroline.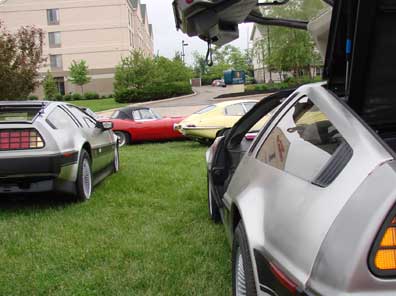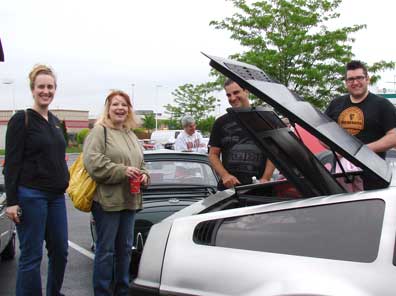 Nikki & Jenette visit with Brian & Pat from Pittsburg, PA.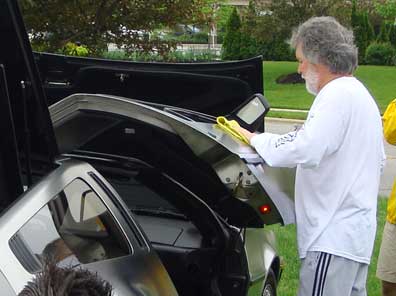 The ever cleaning Mike. It payed off, he won 1st place!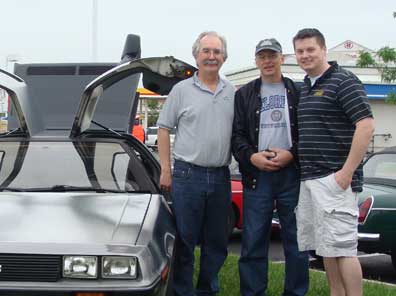 Josh Q. living the dream with help from Cliff & Dave.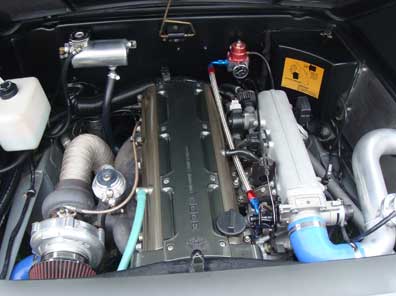 Ever wonder what a 400 hp DeLorean engine looked like? Cliff's new ride houses a Toyota Supra 2JZ-GTE 3.0 turbo inline six engine.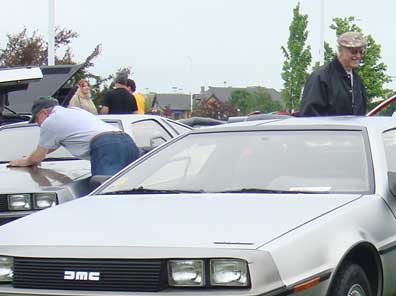 Somehow Dave always ends up cleaning John's car. Notice John walking away laughing.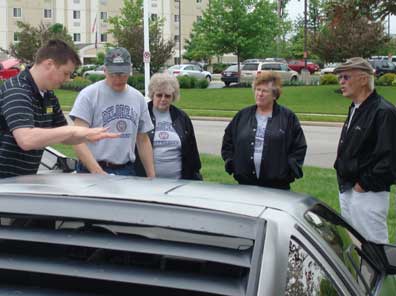 Josh Q. gives Dave a lesson on how to clean a window. Well, maybe not :-)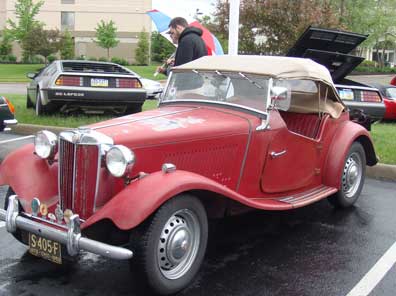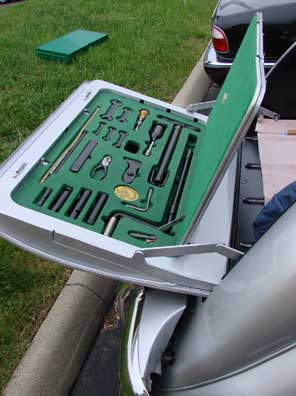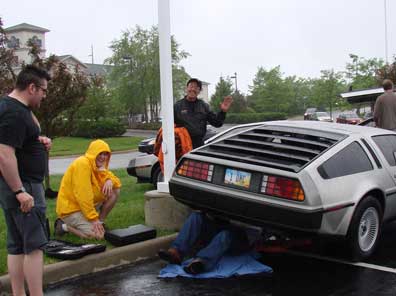 With no lift in sight, Dave improvises to diagnose Al's stuck in 5th gear issue.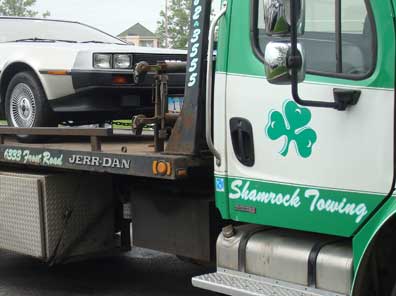 Very thoughtfull of AAA to send "Shamrock Towing" for an Irish car.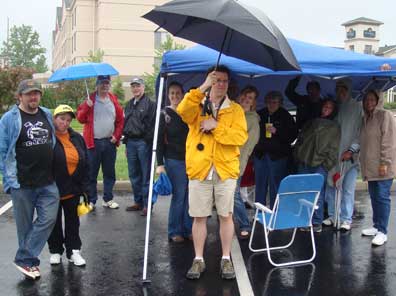 Dispite the on and off rain drizzles it was a great day with friends.