Horsepower for Hisory, Tiffin OH
August 22, 2009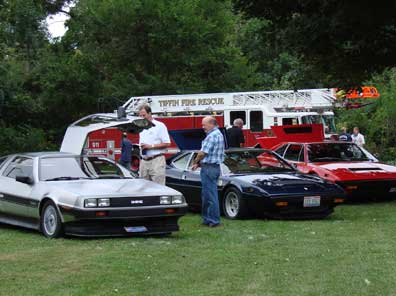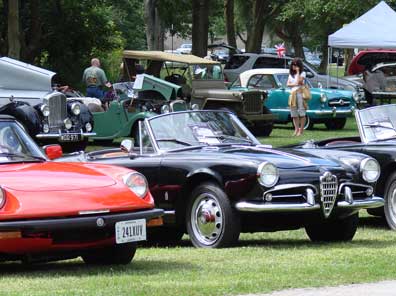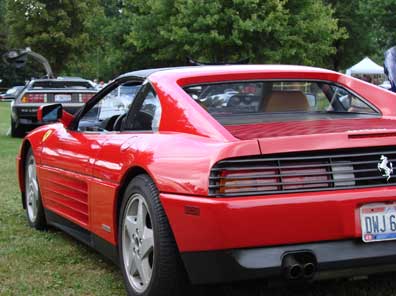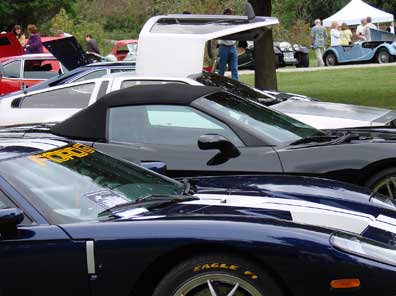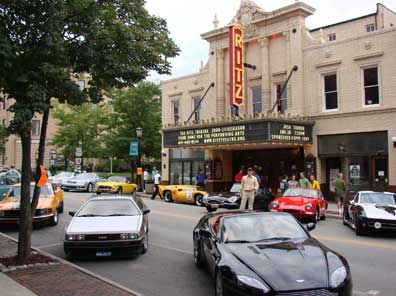 After the show we were off to the historic Ritz Theater for a private showing of Le Mans staring Steve McQueen. The organizer of Horsepower for History, Casey Putsch, stands behind the Aston Marton.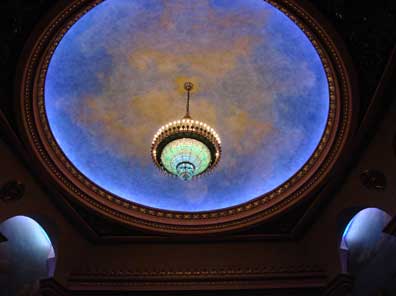 A view of the majestic domed ceiling in The Ritz.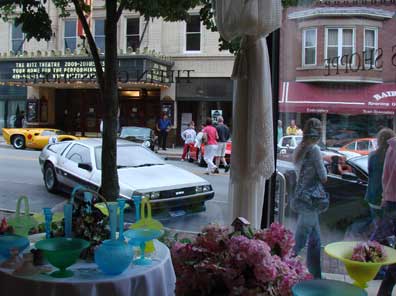 A view from the Tiffin Glass Museum.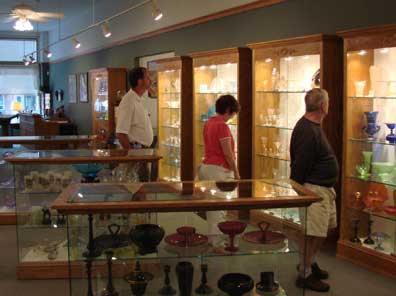 Show attendees view the collection inside the Tiffin Glass Museum.