PADMC Tech Session
September 6, 2008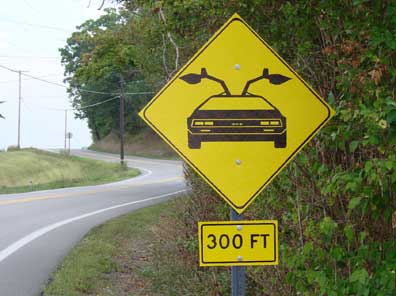 Hidden in a curve Dave provided advance warning for his driveway!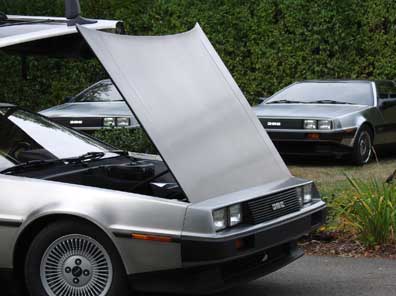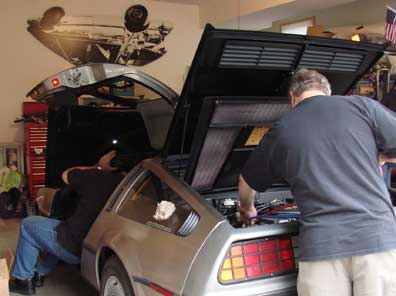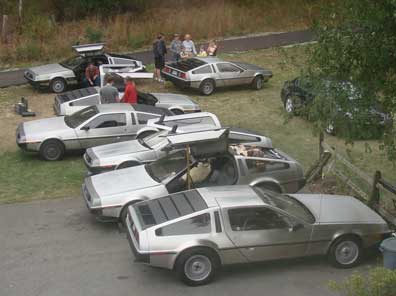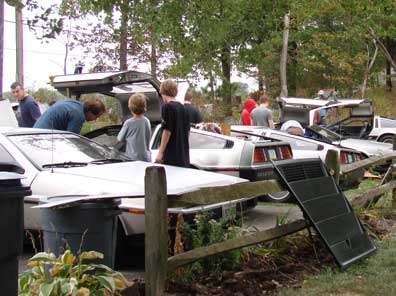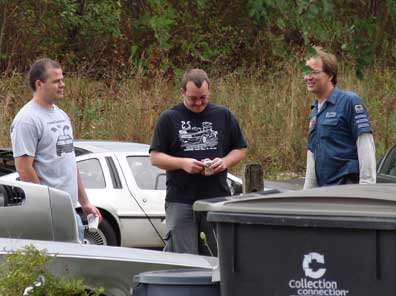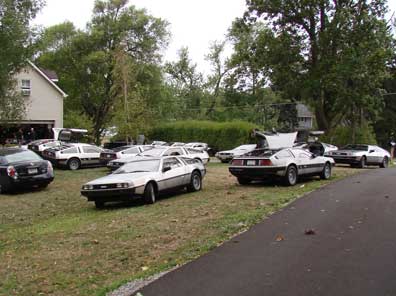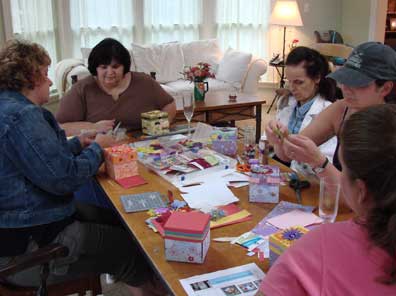 The ladies hold their own tech session indoors.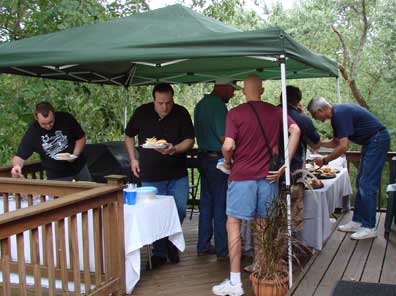 The feasting begins.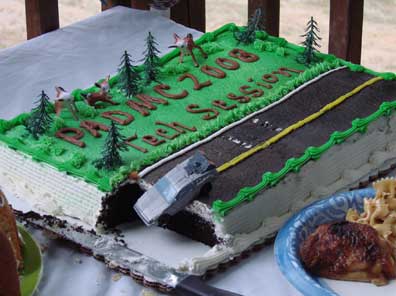 Hover mode is needed to navigate the road on this cake.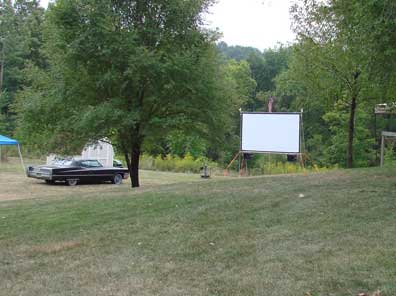 The Stragand's set up a portable drive-in theator in their back yard, complete with hot popcorn & candy from the concession stand!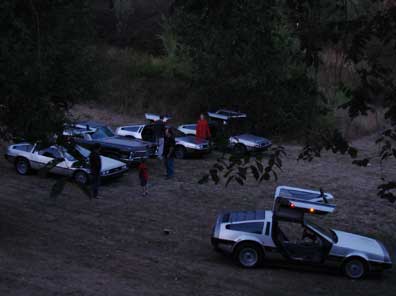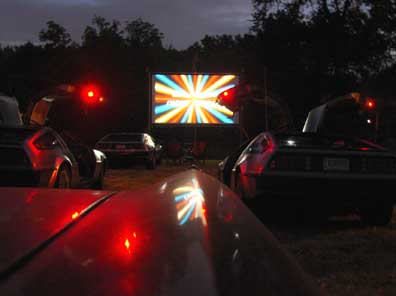 Before the main feature starts (Back to the Future) we get to view authentic drive-in previews and clips. Dave also rendered his own take on the 20th century fox intro!
More photos by Jeff Porter!